Reliable Boiler Repair Services in Surrey, BC
When your boiler is in need of repair, count on our skilled technicians for reliable boiler repair services in Surrey, BC. At Skylimit Heating and Gas we understand the crucial role your boiler plays in your home's comfort. Our experienced team is well-equipped to diagnose and address a wide range of boiler issues, ensuring efficient heating is restored to your living spaces.
Boiler Repair Surrey B.C 24/7:
If you looking for Boiler Repair Surrey, Boiler Service Surrey, and Boiler Installation Surrey, you came to the right place, Dear customers We are the most well-established family gas company and serve the Canadian people therefore, leaving the boiler repair to specialists living in this city is very necessary. Skylimit Heating uses experienced boiler repairmen who are ready to serve you.
---
Why should troubleshooting the boiler be done before repairing it?
Boiler troubleshooting is one of the most important steps in the boiler repair process, for boiler repair Surrey B.C call us at 7788925119.
Boiler repair unit engineers at Skylimit Heating carefully troubleshoot the machine and then perform repairs.
The importance of troubleshooting is in the direction that helps the defective part to be correctly identified and repairs to have the desired result.
If the boiler is not troubleshot properly, the machine will still have problems and malfunctions will persist.
Repairing these problems requires high skills and expertise, and if these disorders occur in the device, the only way to solve them is to refer them to a specialist.
The speed of operation is very important in repairing. Boiler repair is no exception to this, so it is better to use local experts.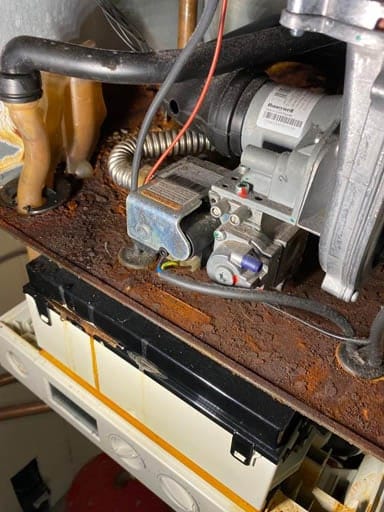 ---
How often should you have a Boiler service in Surrey?
To take care of the boiler, it is necessary to service and repair it periodically and from time to time so that there is no problem with the boiler.
Skylimitheating has made it easy for its customers to solve boiler repair problems by having experienced service personnel.
If the boiler is serviced and repaired periodically and correctly, not only will its life be increased, but you will no longer need to spend money on specialized boiler repairs, therefore for 24/7 boiler repair Surrey call us now
Periodic boiler service is usually performed when the boiler service has been completed for some time and now it is better to do periodic service before restarting it.
In this review, different parts of the boiler are controlled. This service is usually done every few months and the main reason for the convenience of this service is the short distance between the services performed.
In the periodic service of the boiler, it will be less problematic because it is carefully controlled and maintained.
Call us today for any boiler repair Surrey and boiler service in Surrey and boiler installation in Surrey.
---
What are the important points of boiler maintenance?
In addition to their excellent safety, boilers can provide the hot water people need at any time.
In order to be able to use this device in the best case, it is good to know the important points of boiler maintenance:
Filters:
In order for the boiler to work well, it is necessary to check the water filters of the boiler every two or three months.
Sedimentation:
Did you know how harmful boiler deposits are to the operation of this system? To prevent deposits inside the boiler, be sure to use a scale trap.
Chimney:
The chimney is one of the safety issues and paying attention to it is one of the important points in maintaining the boiler.
Anti-grip pump system:
If the boiler circulator pump fails after re-lubrication, contact an authorized repairer.
---
What Boiler Safety Inspection tips should we consider when using a boiler?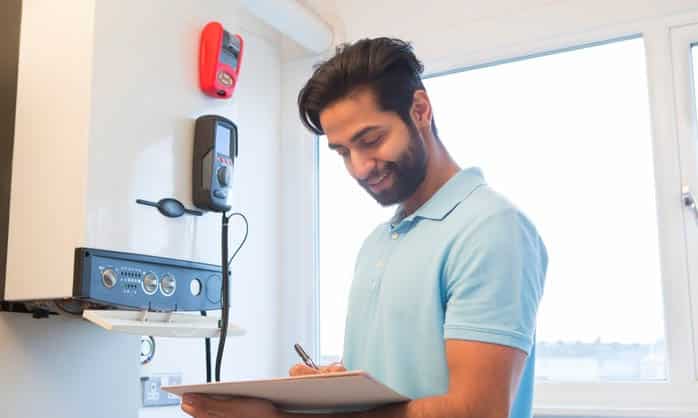 • Proper ventilation is required. Proper ventilation, in addition to maintaining safety and health issues, can also improve boiler performance by providing the necessary oxygen.
• In the absence of proper ventilation in the environment (often kitchens), a fan can be installed for the environment.
• Strictly avoid installing boilers in closed environments without doors and windows.
• Get help from professional installers to install the boiler.
• Try to install the boiler out of the reach of children.
• The power outlet should never be placed on the back of the device.
---
Why should boilers be descaled and cleaned?
Cooling and heating of water are some of the obvious signs of sedimentation in tanks and boiler heat pipes. Sediment created in the pipes causes the water path to be narrowed, followed by water flowing in the pipe with less pressure and speed, Call us today for any boiler repair Surrey,
Comprehensive boiler service in Surrey BC, Trust our experts to optimize your heating system's performance. Contact us for meticulous boiler servicing and maintenance.
This causes the water will be cool until it reaches the desired location. Sediment in pipes and tanks causes the walls of the water source to thicken, and more heat and energy must be used to heat the water. Descaling also leads to perforation of the water source.
Skylimit Heating offers quality services to its customers in the shortest time by employing skilled and experienced people in the field of boiler repair and descaling.
For information about the cost of services of our company, you can be informed by contacting the service support unit, call our experts for 24/7 boiler repair Surrey now.
---
Emergency Boiler Installation Surrey
There are a number of factors to always consider when we choose a boiler or for boiler installation for your house, but mostly it depends on the total number of square feet you need to heat, and the quality of your Right heat load calculation, pipes measurement, square footage, distribution system, and windows, also Don't forget other factors into your overall boiler system.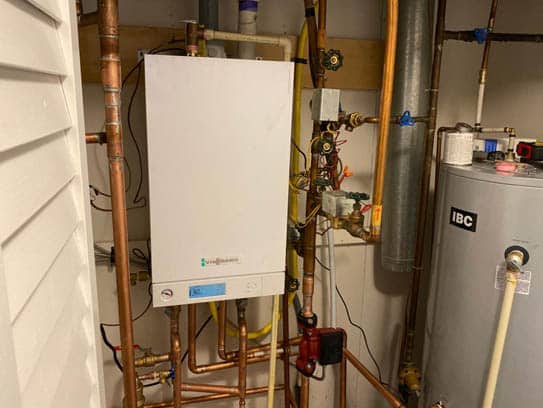 ---
New Gas Boiler Benefits
A boiler is the best element of a home comfort heating system, but to be sure it keeps working effectively for so many years to come,
Also not just to keep your boiler running smoothly, but also to save you money lots of money.
you should take good care of your gas boiler and we can help you to do that, Boiler maintenance keeps your boiler operation safe year after year,
---
Why choose Skylimit Heating to repair my boiler?
Boiler repair and service is one of the tasks that some people think is easy and hassle-free. But despite all the simplicity in boiler repair, certain subtleties in it require a specialist, Call us today for any boiler repair Surrey.
If you need boiler service and repair, you can submit your request to have access to the most experienced and best boiler repairmen. In Skylimitheating, get prices from experts in the shortest time.
View expert records, price quotes, and previous customers' opinions and choose wisely, for 24/7 boiler repair Surrey email us at skylimitheating@gmail.com.
---
Boiler Brands We Fix, Service, and Install
Choose your brand if you have any boiler problems or ask us about your boiler brand, we can help you anytime, all you need you can call us for brand questions at 7788925119 like Viessmann co, Navien, Super Hot, and more.
---
How hot does the Boiler Temperature get?
First of all your boiler system doesn't actually heat the water to boiling temperature.
So The average supply temperature for a baseboard or radiator heating system is around 180°F.
Also, you can easily lower the boiler temperature to save money and not waste gas, for more info on boiler repair Surrey text or call us at 7788925119.
Should we worry about Co?
Carbon monoxide is an Odorless and clear gas, co causes so many deaths each year,
Co-produced by the burning of fuel in your boiler or any gas appliance,
therefore you have to monitor always to make sure the exhaust stays safe without any damage.
Even a small leak can release enough CO to kill people and their families.
We have to for safety, you should have a carbon monoxide detector installed both in your boiler room and mechanical room and also on each floor of your house.
Don't forget to check the batteries on every mount to make sure your machine is working, Call us today for any boiler repair Surrey.