Elevate the Performance and Safety of Your Gas Fireplace in Coquitlam with Expert Repair Services. Ignite warmth and tranquility in your home by entrusting our skilled technicians with comprehensive gas fireplace repair solutions.
Our dedicated services focus on diagnosing and addressing issues to ensure your fireplace functions flawlessly. Experience peace of mind and a cozy atmosphere – schedule your gas fireplace repair Coquitlam today.
If you are located in Coquitlam and TRI-CITY area and want to install a gas fireplace in your house, or if you need gas fireplace services, cleaning and maintenance call us today. For 24/7 Fireplace Repair Coquitlam, and Gas Fireplace service Coquitlam Call us now.
---
All Our Fireplace Repair Coquitlam
---
Gas Fireplace Repair Services in Coquitlam 24/7
Elevate Your Home's Comfort and Style with Exceptional Gas Fireplace Service in Coquitlam. Illuminate your living space with the cozy ambiance of a well-maintained gas fireplace. Our expert technicians specialize in comprehensive service, from installation to maintenance, ensuring your fireplace remains a source of warmth and beauty. Trust us to provide top-tier gas fireplace service in Coquitlam, tailored to your needs.
For Fireplace Repair Coquitlam, Gas Fireplace Service and Maintenance Coquitlam, and Gas Fireplace Installation Coquitlam 24/7call us today, also Our gas technicians are trained and certified and have enough experience to keep up on the latest features and changes.
---
Why Gas Fireplace Service is Necessary?
Annual checks and gas fireplace service and cleaning are good, an essential practice for all gas fireplace brands to ensure they stay in top condition and run smoothly for many years to come.
Gas fireplace cleaning is also crucial to make sure your unit doesn't fail or stop functioning suddenly. Since natural gas is involved, is always a good idea to schedule regular gas fireplace safety inspections.
Cleaning, replacing gas fireplace parts, and even gas fireplace installation are all things our expert technicians could do with just one call from you! Don't wait for an accident – god forbid – to happen with your gas fireplace. Fix an appointment with our expert services for cleaning and gas fireplace maintenance.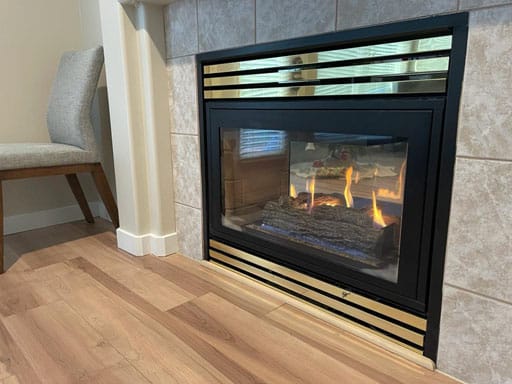 ---
When to Call Skylimit Heating Experts for Gas Fireplace Repair Coquitlam?
In this section, we will explain some tips about gas fireplace maintenance. Knowing these tips, in addition to safety, will also increase the life of your gas fireplace.
This will also make sure you know when you need to call our expert technicians to look at your gas fireplace brands and when you can do a simple cleaning yourself.
Always remember: before cleaning, turn off your fireplace unit and wait for it to cool completely before you touch anything with your hand or any equipment. Always use soft-bristled brushes to clean soot or dust to avoid damaging any gas fireplace parts.
After cleaning and servicing, return parts in the same places you found them. Remove any debris like bird nests or leaves or they could cause blockages.
Gas fireplace maintenance is a tricky business – if you are not confident, don't risk it! Call us for speedy, efficient gas fireplace service. We also procure gas fireplace parts for you at reasonable prices and times.
---
Why Choose Skylimit Heating and Gas:
Why you should choose Skylimit Heating and Gas for gas fireplace service? Not only are our expert service technicians quick and prompt, but they will also do a complete gas fireplace safety inspection.
In most cases, simple cleaning or service will be enough to have your gas fireplace up and running in no time.
In more complex cases where gas fireplace repairs need to be carried out, or if gas fireplace parts need to be replaced, we will inform you of the quotation and work to replace it for you as quickly and efficiently as possible.
Our gas fireplace service experts are trained comprehensively for your service. We give you a comfortable time schedule before coming so you are not inconvenienced.
Call us today to fix an appointment with our service technician today for a thorough gas fireplace cleaning – you won't regret it!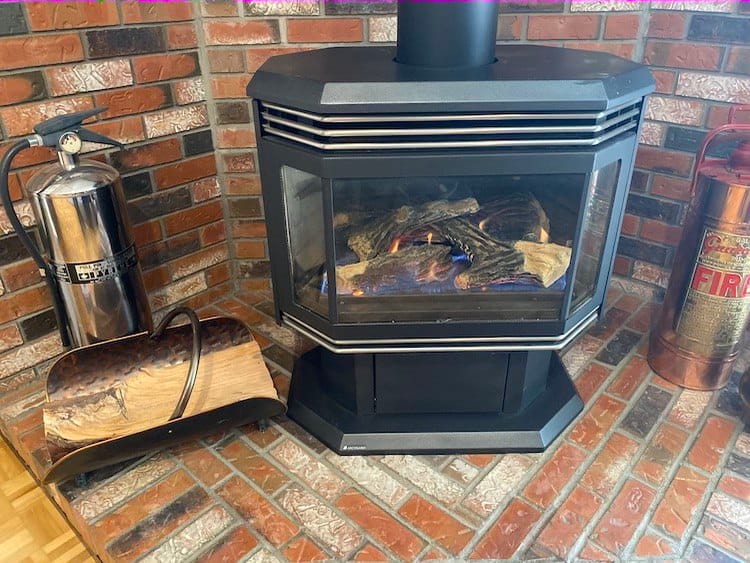 ---
Gas Fireplace Installation Coquitlam BC
All you should know about Gas fireplace installation and what we do!
Gone are the old days of wood-burning fireplaces where you had to find firewood for your fireplace and sweep up ashes.
For a cozy family gathering around the fire, today almost every person has opted for the easy-to-use, modern appliance that is a gas fireplace. All it needs is a switch to be turned on or a button press so immediate, swift heating. However, like any appliance gas fireplace installation needs cleaning and repairs.
We carry out gas fireplace repair, cleaning, service, and maintenance for every brand like Napoleon, Valor, and Empire – freestanding units as well as inserts. Keep reading to find out the basic things you should check, how to conduct a self-gas fireplace inspection, and when to call our expert technicians for gas fireplace repair!
---
Gas Fireplace Maintenance Coquitlam B.C.
Call us for Fireplace Repair Coquitlam and Fireplace installation in Coquitlam. so, therefore keep your Fireplace run smoothly our team of experienced and certified technicians inspects,
clean, and fix your fireplace to ensure it is in perfect operating condition, therefore don't waste your time for service and inspection.
And also SkyLimit Heating deals with all Fireplace makes and models of Fireplaces, so probably you don't know but there is no limit for SkyLimit Heating Services.
Keep your Fireplace running smoothly our team of experienced and certified technicians inspect, clean, and fix your fireplace to ensure it is in perfect operating condition. SkyLimit Heating deals with all Fireplace makes and models of Fireplaces, there is no limit for SkyLimit Heating Services.
---
Fireplace Parts & Maintenance in Coquitlam
| | |
| --- | --- |
| Thermocouple | Pilot Assembly |
| Remote Control Sets | Remote Control |
| Thermostats | Gas Controls |
| Pilot Assemblies | Gas Fireplace Glass |
| Piezo Ignitors | Thermopile |
| Toggle Switches | Gas Fireplace fan |
---
Fireplace Services Checklist
Test your fireplace and venting for correct clearances, safe connections,
We Check and clean around your unit
Overall fireplace inspections
Cleaning of firebox & glass
Inspect burners for cracks & clean the pilot assembly
Check electrical circuits & connections
Visually inspect the blower motor fan(if available
Clean logs & ember reconstruction
Check for the leak under the pilot assembly
Relight pilot and check the following functions
100% safety check & gas valve lockout check-in pilot outage
Flame characteristics
And also Check Flame controls, thermostat, wall switches, etc
Gas leaks around connections
Carbon monoxide test
Clean logs & ember reconstruction
---
We Do Repair and Service All Makes and Models in Coquitlam
For 24/7 Fireplace repair Coquitlam chooses your brand and we send our gas fireplace experts they can handle any fireplace brand in Coquitlam B.C.
Practical Tips About Gas Fireplace Maintenance
In this section, we will state the points that it is necessary for all people who have a fireplace in their house to know.
If your fireplace won't start, you should check several things. Check your internal electric panel and reset breakers if needed. There should also be a 'gas' valve in any gas fireplace brand – make sure it is set to on.
The pilot light should also be lit. However, if the pilot light is on but keeps going back off, your gas fireplace might have a problem with its thermocouple. This is a metal safety sensor that monitors gas flow.
This is a problem that requires you to call our gas fireplace maintenance experts. Similarly, you need to call us if there is an issue with your thermopile. You can recognize this if the pilot light is on but the fire won't continue to burn.
If your unit is emitting odd smells or noises, it might be time for a gas fireplace safety inspection. Ignoring this issue can have many risks.
If the noise resembles a rumbling or roaring, you might need to vacuum the burners once they have completely cooled. However, if the noise is grinding or shrieking, you need to set an appointment with our service technicians because your blower might need to be replaced.
---
Select your City to see our services in your Area
Skylimit Heating and Gas is your local gas fireplace company for your all gas fireplace services also in TRI-City and Greater Vancouver and Fraser Valley, we show how we can be there fast and on time even during cold winter, call us now for emergency fireplace repair Coquitlam B.C 24/7, for emergency services for other cities such as a gas fireplace repair Vancouver, Port Coquitlam, gas fireplace repair Port Moody, gas fireplace repair Pitt Meadows, gas fireplace repair Mission.