Maintain the Water Heater to Prevent any Excess Repair Costs:
Here is the emergency Water heater Repair Port Moody B.C. and Water heater installation contact number: 7788925119, Welcome to the trusted source for Water Heater Repair Services in Port Moody, BC! Our skilled team of technicians is dedicated to swiftly diagnosing and resolving water heater issues, ensuring your continuous access to hot water. Whether you're facing a lack of hot water, strange noises, leaks, or other problems, we have the expertise to address them effectively.
What are the ultimate problems of all customers? Yes, hiring a technician to repair their system and their concern about repair costs is usually higher than other services such as maintenance and inspection. Repairing will create excess costs on the budget, we repair, service, and install all water heaters brands such as Rheem, John Wood, Bradford White, and much more.
---
Table of Contents
---
Emergency Water Heater Repair Port Moody B.C
However, if you already had a visit with your technicians, not only they will maintain your system and clean it up, but also tell you about all the ways you can prevent problems by yourself. This way, you will make sure that the system will keep running optimally and efficiently. Schedule Your Maintenance Services with us now, Here is the emergency Water heater Repair Port Moody and Water heater installation email address: skylimitheating@gmail.com.
Common Water Heater Problems We Address: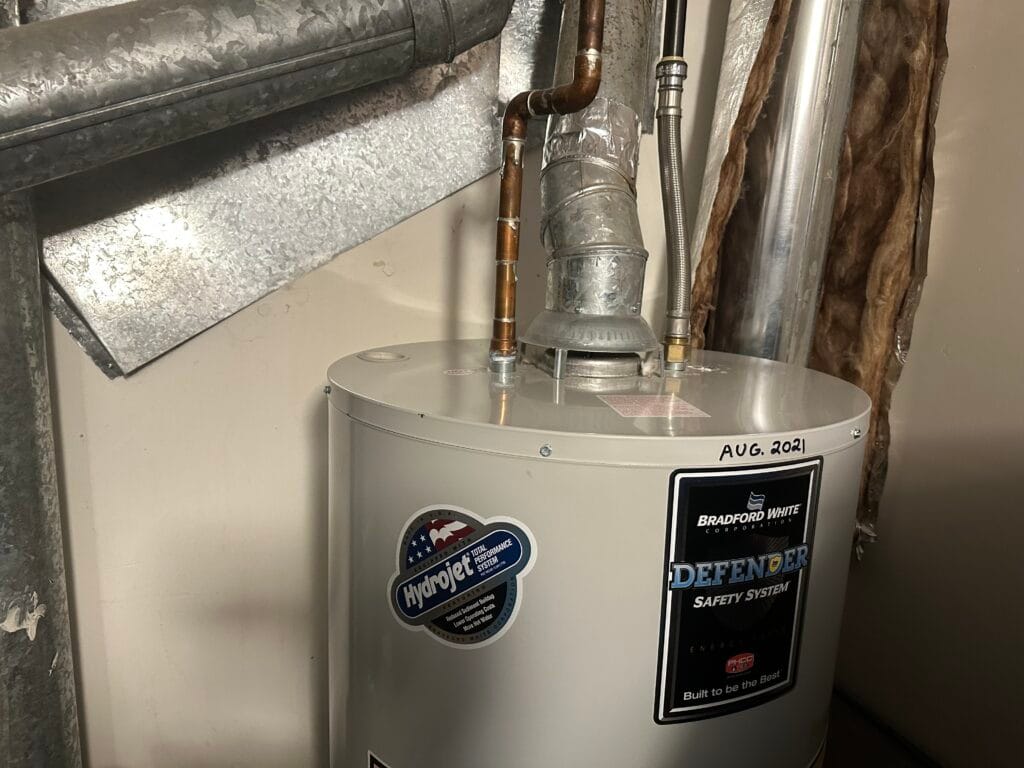 No Hot Water: Whether it's a faulty heating element, thermostat issue, or sediment buildup, we diagnose and fix the problem to restore your hot water supply.
Strange Noises: Unusual sounds can indicate sediment accumulation or a malfunctioning component. Our technicians are skilled in resolving this issue effectively.
Leakage: Water leaks can lead to water damage and higher bills. We locate and repair leaks promptly to prevent further issues.
Inconsistent Temperatures: If your water heater isn't maintaining consistent temperatures, we troubleshoot the issue and restore optimal functionality.
Pilot Light Problems: For gas water heaters, a malfunctioning pilot light can disrupt your hot water supply. Our technicians address pilot light issues safely.
---
Water heater installation Port Moody B.C
Welcome to the leading provider of Water Heater Installation Services in Port Moody, BC! Our skilled team of technicians is dedicated to delivering seamless and efficient water heater installation solutions tailored to your specific needs. Whether you're upgrading your current system or installing a new water heater, our experts ensure a flawless installation process.
Our Installation Process:
Consultation and Assessment: We begin with a comprehensive consultation to understand your hot water needs. Our experts assess your existing setup and recommend suitable water heater options.
Professional Installation: Once you've selected a water heater, our technicians carry out a professional installation, ensuring all connections, venting (if applicable), and safety standards are met.
Testing and Quality Check: After installation, we conduct thorough tests to ensure your water heater functions optimally. We also meticulously check for leaks to ensure flawless operation.
Guidance and Maintenance Tips: We provide you with essential information on operating and maintaining your new water heater, ensuring long-lasting performance.
---
Respect the Busy Schedule for Servicing Water Heaters
We know how hard it can be for customers to find the right time or moment to reserve a certain date for servicing their water heater. As a reputable company in Greater Vancouver, we shall always respect your busy schedule.
If you have already booked a certain date for servicing your residential water heater, our technician will be at your place on time and do all the necessary tasks at a steady pace. Always remember that booking a certain date with a licensed plumber or company will get your hot water running into your pipelines in no time at all.
---
Water Heater Maintenance to Improve Longevity and Efficiency
Two of the most important parts of a water heater that must be maintained are
• Vents
• Air filter
The importance of these two is their capability to be polluted easily. That is why these two parts must be cleaned up and removed from any kind of pollutant during maintenance services. Based on our technicians' experience, two maintenance visits each year are strictly recommended to prevent any damage to the system.
There is nothing to worry about. During the maintenance, our technician will clean up your system from top to bottom and any problems will be reported, Here is the emergency Water heater Repair Port Moody and Water heater installation phone number: 7788925119.
---
Technicians' Recommendation: Seasonal Safety Inspection of the Water Heater
During the Autumn, most customers have reported an unusual sound coming from their water heater that is due to the difference between outdoor temperatures and water temperature. As we all have witnessed, the water temperature drops in the Autumn and since the hot tank is waiting for the water to enter, the result will be rumbling noises that can be disturbing.
These noises and other activities around your systems are the signs of trouble during this season. That is why a seasonal safety inspection is recommended to avoid any costly water damage. If you ever hear these strange noises, know that a safety inspection is required, also Here is the emergency Water heater Repair Port Moody and Water heater installation email address: skylimitheating@gmail.com.
Why Choose Us:
Expert Technicians: Our team comprises experienced technicians with a deep understanding of various water heater models and installation techniques.
Efficiency Optimization: We focus on optimizing your water heater's efficiency to help you save on energy costs while enjoying a consistent hot water supply.
Customer Satisfaction: Your satisfaction is our top priority. We take pride in delivering top-quality installation services that exceed your expectations.
Contact Us:
Elevate your hot water experience with Water Heater Installation Services in Port Moody, BC. Contact us today to schedule an installation and enjoy the benefits of a professionally installed water heater tailored to your comfort and energy efficiency needs.