The Best Professional Bradford White Water Heater Repair
Bradford White water heater repair services in Greater Vancouver and Fraser Valley with Skylimit Heating and gas experts 24/7, we install, repair, and service Bradford White water heater and also repair Bradford White water heater parts such as gas control valve, thermocouple and thermopile, sparker, and more, we also do water heater repair for all different gas water heaters brands in Greater Vancouver and Fraser Valley.
Why Skylimit Heating for Bradford White Water Heater Repair?
Welcome to our top-notch Bradford White Water Heater Repair services in Vancouver!
Dependable Solutions for Your Water Heater Woes
Is your Bradford White water heater acting up? Don't let cold showers disrupt your daily routine. Our dedicated team of skilled technicians is here to provide swift and effective repair solutions, ensuring your hot water supply is restored promptly.
Why Choose Our Bradford White Water Heater Repair Services?
Expertise: Our technicians are well-versed in Bradford White water heaters, equipped to diagnose issues accurately and implement effective solutions.
Swift Response: We understand the urgency of a malfunctioning water heater. Count on us for a quick response to your repair needs, minimizing inconvenience.
Quality Repairs: We believe in delivering lasting results. Our repairs are carried out meticulously to ensure your water heater operates efficiently for the long term.
Genuine Parts: We use authentic Bradford White parts for replacements, maintaining the integrity of your water heater's performance.
Experienced Team: With years of experience in repairing water heaters, we have encountered and successfully resolved a wide range of issues. Rest assured, your unit is in capable hands.
Why should we choose a Bradford water heater?
How much does Bradford water heater Repair and service cost?
If you are going to buy a hot water tank, Bradford is one of the best brands of water heaters that have all the above features, for 24/7 Bradford White water heater repair call us now.
A water heater is one of the devices used to supply hot water. In today's modern life, hot water is always available and life is impossible without it. If for any reason the water is cold and the hot water tank has a defect, it disrupts life. Imagine bathing, washing hands, using the toilet, or washing dishes without a water heater.

Now that we know its importance, what do you do if you encounter the water heater not turning on or the candle not turning on? Leave the service and repair of the hot water tank to the specialists in your city.
You probably have these questions when you buy a water heater:
What should I buy a wall-mounted hot water tank?
What features should the best water heater have?
What should we pay attention to when buying a water heater?
Do not rush to buy a water heater and be sure to pay attention to the following points to buy the best hot water tank for your home.
• Capacity: When asking the question "What should I buy a wall water heater for?" Be sure to keep in mind the capacity of a wall water heater.
• Performance: Certainly, efficiency is one of the factors that make a simple water heater the best wall water heater.
• Energy saving: In terms of reducing energy consumption, wall-mounted water heaters consume less energy than tank water heaters.
• Durability and longevity: It is said that the lifespan of a quality water heater with a tank is almost a decade.
What does the Bradford water heater installation include?
We specialize in installing wall and standing water heaters. This service is provided by a technical expert. Skylimit Heating is available for water heater installation and emergency Bradford White water heater repair services in all areas.
Periodic hot water tank service includes descaling, burner control, and inspection, pump service, water, gas, and heat pressure settings, internal components control, and chimney inspection. If you need to replace parts, it is possible to buy parts from us.
The purchase invoice will be added to the final cost. Use Skylimit Heating to place an order for water heater installation, repair, and service. This service includes quality assurance of services.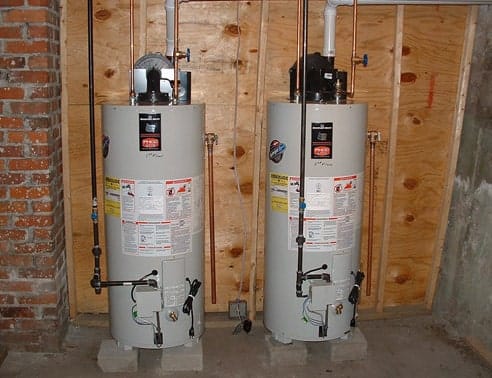 Buy Bradford water heater maintenance:
To buy different accessories, it is better to use the guidance of those who have enough information about them. To buy a Bradford hot water tank, it is also recommended to get help from the hot water tank buying guide. When buying a water heater, you may not know which model and brand are best for you, but you can trust our company when it comes to Bradford White water heater repair in Greater Vancouver and Fraser Valley.
I should buy a tank model or without a tank?
What are the benefits of storing it?
These are the possible questions about this practical and useful device. To buy any product better, we need to know the characteristics of its types. Below we name the features of the best water heaters so that you can have the most suitable purchase according to their characteristics.
• Rapid heating of water
• Having regular hot water
• Pay attention to the water pressure in the area you are in
• After-sales services
The cost of periodic service without repairs is a fixed amount. But what if after opening the device, the service worker notices a defect in the hot water tank? In this case, the cost of repairs is calculated separately.
The amount paid for troubleshooting and repair is always different. The price can be determined according to the type of damage and the part that was damaged. For example, the reason why the water heater spark plug does not light up can be related to a problem with the thermocouple, coil, pilot, sensor, etc. The purchase price and replacement wages of these parts affect the final cost.
It may be difficult to find a suitable water heater specialist or to find a Bradford water heater dealer. Skylimit Heating hot water tank repair professionals, due to their many years of experience, can easily fix parts problems and reuse them in the machine, which can be effective both in the life of the machine and in reducing costs.
If you are looking for such experienced people or you want to find the right company for Bradford white water heater repair and hot water tank, you can contact Skylimit Heating consultants right now so that your water heater repairs can be done by the most professional specialists.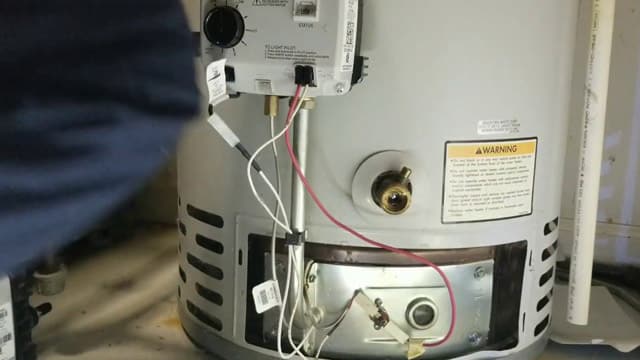 Call us anywhere for any queries regarding your Bradford White Water Heater Repair and Water Heater Installation.
Bradford White Water Heater Repair and Water Heater Installation parts that we carry include the following:
Gas Control
Drain Valve
Gas Control
High Limits
Pilot Assembly
Thermocouple
Piezo Ignitor Assembly
Temperature and Pressure Relief Valve
Bradford White water heater repair procedure includes the following steps below:" 
Test the venting and chimney
Inspect the main burner and pilot assembly for cleanliness
Control ventilation air and check for CO leak and gas leak test
Open the burner and tuneup pilot assembly and clean the thermocouple
Flush the tank from the hot water tank and make sure there is no dust inside
Inspect the hot water heater for cleaning and checking cracks from a burner
Check the ignition of the main burner and safety valve for proper operation and safe starting, for any questions about Bradford White water heater repair call us at 7788925119.