For Emergency gas furnace repair in New Westminster, furnace service and furnace installation, furnace cleaning, and emergency furnace repairs in New Westminster calls us now, Our dedicated team of experts is committed to providing swift and efficient solutions for all your furnace repair needs. Whether it's the middle of the day or the darkest hours of the night, you can rely on us to bring back warmth to your living spaces.
With our round-the-clock availability and unwavering commitment to your satisfaction, we're here to keep your home cozy and inviting, no matter the hour. Having access to a gas furnace repair & installation company or HVAC company should be hard during cold winter, everybody is busy, but we promise you whenever you are out of heat Skylimit Heating & Gas be there to help you to fix your gas furnace.
Furnace Repair New Westminster B.C 24/7
Our furnace repair technicians at Skylimit Heating and Gas Services have the training and expertise to take care of your gas furnace repair services in New Westminster B.C and maintenance at your house in Greater Vancouver and Fraser Valley any day and any time, call us today for furnace repair New Westminster, for Emergency furnace repair New Westminster call us now.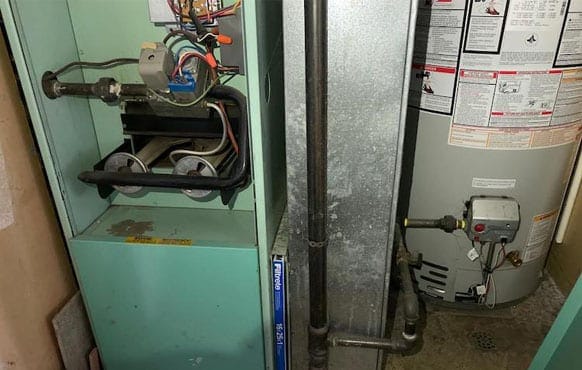 ---
Gas Furnace Service New Westminster B.C
As mentioned above, a gas furnace is a very great choice for home heating systems. It is however very important to choose a great gas furnace service for your gas furnace as well. The gas furnace has a complicated and advanced structure, we take pride in delivering excellence in every aspect of maintaining your gas furnace.
Your comfort is our priority, and our team of dedicated experts is here to ensure that your heating system operates flawlessly year-round. From meticulous cleaning to comprehensive servicing and essential maintenance, we leave no stone unturned in optimizing the performance and efficiency of your gas furnace. Trust us to provide the best in gas furnace service maintenance, guaranteeing a warm and inviting home environment for you and your family.
This requires only experts and specialized people to work on it. This makes the gas furnace service a very tricky and complex job to do. Therefore, gas furnace consumers must take the time and investment needed to have a great gas furnace service.
Because of the nature of gas furnaces and heating systems in general, they require service regularly. The reason for that is that heating systems need to be up to safety standards to be able to operate safely.
On the other hand, since they are used for an extended period of time, service is needed to make sure that the efficiency of the system doesn't drop.
---
Gas Furnace New Westminster Maintenance Services
Gas furnace maintenance is all the service that is done to the gas furnace to keep its performance as good as a new one. Since the gas furnace has great efficiency,
it can be a great financial choice in the long run. therefore, gas furnace consumers should try to keep their gas furnaces in top condition to be able to take advantage of the benefits that a gas furnace has to offer. This is what gas furnace maintenance is for. Regular maintenance is recommended for gas furnaces.
Some people might think that having a gas furnace service is an expensive thing to do. Because they think that the price that they pay for the maintenance is not a necessary cost.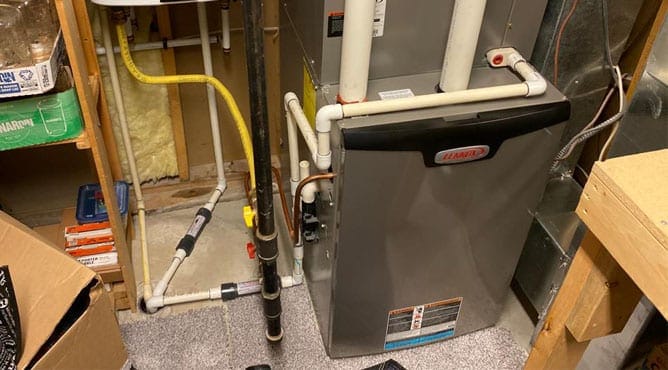 Although is not necessary to have regular gas furnace maintenance, it is strongly recommended. This is because maintenance keeps your gas furnace in top condition. A top-condition furnace is more cost-efficient and it performs better.
Consequently, the cost of maintenance will eventually pay itself in the long run. as the result, gas furnace owners should have regular maintenance for their gas furnace to have the performance and cost-efficiency factor at the same time.
---
Furnace Installation New Westminster B.C:
Just like any other related work, installing a gas furnace is also a complicated job. This system is too complex to be installed by a normal person. After all, if you have invested thousands of dollars in a gas furnace, you should invest in a good installation too.
Need a new gas furnace? Or planning to replace your old furnace? You came to the right place and HVAC company, Your new gas furnace will be professionally installed by our certified gas technicians.
Our furnace installers are knowledgeable and professional, and also when it comes to gas furnace replacement you find sky limit heating and gas
when you search on google as a gas furnace installation company or searching for furnace repair near me.
---
Furnace Makes and Models:
Skylimit Heating and Gas repair, service and install all gas furnace makes and brands (such as Lennox co, Ruud, American Standard, and…), in Greater Vancouver and Fraser Valley.
Why is Gas Furnace Safety Inspection Important?
A safety inspection is a must when it comes to any heating system. The truth is, working with heating systems is no joke. Doing one thing slightly wrong can cause some serious safety issues.
The gas furnace is not an exception. The gas furnace needs to have regular safety inspections by professional people to make sure that the system is safe to run.
Having unskilled people do a gas furnace safety inspection is probably the worst thing that you can do. An expert can locate the issues in the system no matter how small they are.
This helps that the problems get solved when they are small before they get serious and dangerous. If the person is not able to detect the problems at the right time, they can turn into bigger problems and failures in the system.
---
Furnace Troubleshooting in New Westminster:
What can cause a furnace to stop working?
Dirty filters are the most common cause of furnace problems. Dust and dirt restrict airflow—and if the filter gets too clogged, the heat exchanger will overheat and the high limit shut off too quickly.
Why is there no heat coming from my furnace?
The blower will run only when the furnace heats the heat exchanger. Your furnace blowing cold air because the filter is too dirty, cause the main burner is off. A dirty air filter blocks airflow over the furnace's heat exchanger, causing it to overheat and the safety switch turns off your furnace.
Why is my furnace blower not working?
Direct drive motor maybe is defective or capacitor is defective so you have to directly connect your
Blower to power and test your fan blower or test it on your control board wiring.
What will happen if you run your furnace without a filter?
If you run a furnace without a filter for one night, it won't affect your furnace system detrimentally. But, the longer you run your furnace without a filter, it damages your electronic control board and your heating system.
Emergency furnace repair in New Westminster 24/7 with our gas experts can be really safe and fast.
---
Why SkyLimit Heating and Gas?
SkyLimit heating is a company that makes its duty to make all its customers satisfied. We make sure that we provide our customers with the best and most professional service. Our goal is to keep your gas furnace safe, efficient, and reliable for a long time after you purchase one.