No Heat? call us now for furnace repair White Rock, Is your gas furnace blowing cold air? burning smell? here at Skylimit Heating and Gas, we can help you with all emergency gas furnace repair services, furnace cleaning, and emergency furnace repairs in White Rock B.C, also you can reach us here for furnace repair at White Rock at 7788925119, We understand that when your gas furnace malfunctions unexpectedly, it can disrupt your comfort and leave you in the cold.
Our dedicated team of experts is here to provide swift and reliable solutions, ensuring your home remains warm and cozy. With our years of experience and commitment to excellence, we're ready to address any furnace emergency promptly. Count on us to restore your comfort and peace of mind, no matter the time or day.
Emergency Gas Furnace Repair White Rock B.C
When do you need to call somebody for repairing your furnace? There are a few things that you can do yourself. However, for some others, you need to ask an expert to come. Here are some of the problems which might be a matter of concern, you can reach us here for furnace repair at White Rock at 7788925119.
● When the thermostat doesn't function well.
● If the furnace doesn't produce heat.
● When the electric ignition or pilot control is not operating well.
● If it doesn't blow air.
● If the flame isn't clean and blue.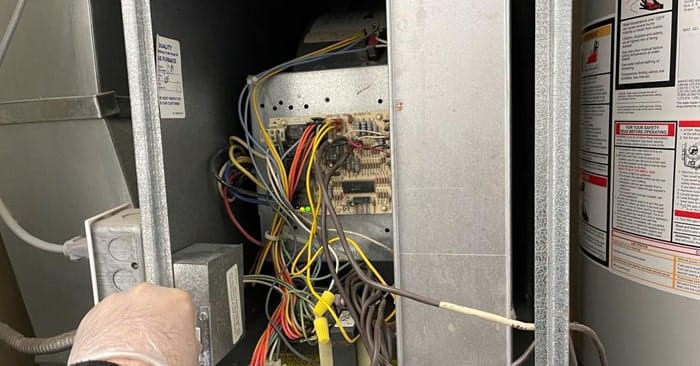 White Rock B.C Emergency Gas Furnace Installation
What is the next step when you buy a furnace? Well, obviously, you need to install it properly in your house. Be careful! Your furnace might be very cost-effective. However, you will need to waste your money on it if it is not installed correctly. So, gather information before installation or ask a technician to do it for you.
First, you have to choose a good location. Aesthetic and technical issues must be considered here. Choosing a place where the duct and drain will run is the next thing to do. Now, you have to connect the furnace to the ducting system. Connecting vent pipes, gas supply, electrical supply, and condensate drain are followed accordingly. Finally, check all the connections. Done is done.
Maintains and Repairs All Gas Furnace Brands, Makes, and Models in Greater Vancouver and the Fraser Valley:
Choose your gas furnace brand and give us a call if you have any problem with one of your brands here and we send our furnace experts to repair or install all furnace brands in B.C, you can also email us here for furnace repair White Rock: skylimitheating@gmail.com.
Gas furnace service cleaning in White Rock B.C
If you are going to ask a company for gas furnace service, you will have to consider a few things. Importantly, you should consider your budget. However, with good service, unexpected breakdowns, and many other problems will be avoided, Our dedicated team of experts is committed to providing thorough servicing, meticulous cleaning, and essential maintenance to keep your furnace operating at its best.
With our attention to detail and unwavering commitment to excellence, you can trust us to deliver the highest quality furnace service, creating a cozy and inviting atmosphere within your home.
Our Gas Furnace annual maintenance service includes:
During gas furnace service and maintenance we do all checkups and safety inspections after cleaning, and also we check gas leak test and co leak test.
| | |
| --- | --- |
| Check the heat exchanger and safety inspection | Control the blower, shaft, and belt |
| Inspect the venting system | Clean the burners and the pilot assembly |
| Flame rod sensor, surface igniter, and thermocouple. | Check the ventilation air. |
| Lubricate the motor | Test the fan blower |
| Replace and clean the filter | The gas pressures |
| Test inducer motor and pressure switch | Direct drive motor |
| Condensation system and pump | Belt drive motor |
White Rock B.C Annual Gas furnace maintenance
As we said, maintenance and service are confusing words and might be interpreted wrongly. However, maintenance usually includes checking the vent system, intake grills, heat exchanger, and blower. Also, removing any blockages and debris must be done.
Burner, flame sensor, thermostat, moving parts, air filter, system's safety controls, and startup cycle are other parts that need to be maintained too.
Gas furnace safety inspection in White Rock B.C
Running a gas-based heating system has many benefits. However, it needs constant inspection. Here are some tips to make sure the device is working fine.
● If you smell gas, it is a warning. You should check the device because gas leaking is a life-threatening issue.
● Make sure that no leaves and debris could block heat pumps/intake and exhaust vents.
● Check the flame sensor and if the flame is not blue it means that the device doesn't burn very well. It could be because of the blockage or poor air circulation.
● Make sure that there is nothing dangerous around your furnace.