Since the gas furnace is such a complicated system, to repair it you would need to be an expert, therefore when you search for gas furnace repair Burnaby, furnace cleaning can count on our experience. Owners trying to repair the gas furnace system is the worst idea. Make sure that you have people who understand the system of the gas furnace perfectly. If a non-expert tries to solve your problem.
When winter's chill strikes unexpectedly and your furnace falters, swift help is crucial to restore both comfort and safety to your Burnaby home. Introducing our dedicated furnace emergency repair services in Burnaby – your reliable solution for urgent heating issues.
We understand the urgency of the situation, and our skilled technicians are prepared to swiftly respond to your distress call, bringing warmth back to your living spaces in no time.
Emergency Gas Furnace Repair Burnaby 24/7
If you are regarding emergency Furnace Repair Burnaby or installation, service, cleaning, and Maintenance, in Burnaby B.C. you came to the right place.
If you asking how much a Furnace repair costs, you can directly call us at 7788925119.
Also If you living in Burnaby B.C and having a problem with your furnace, call Skylimit Heating and Gas experts for furnace repair in Burnaby 24/7, and we send your local furnace experts to fix your furnace problem,
Skylimit Heating provides the best furnace repair and installation for all types of gas furnaces in Greater Vancouver and Fraser Valley.
Our certified gas technicians will diagnose your furnace problems and provide expert repairs regardless of the make of your gas furnace.
Call us today if you searching for furnace repair Burnaby and Furnace installation in Burnaby.
New Furnace Installation Burnaby and Gas Furnace Replacement 24/7
Just like the repair and maintenance, installing a new furnace is quite a difficult job as well. Many think that they can install a gas furnace simply by looking at the internet for instructions.
This is going to be a bad idea if something doesn't go as planned. If an unexpected issue comes up and you do not have the knowledge to solve it, you can damage your expensive system.
Our tip is, now that you paid thousands for your heating system, do yourself a favor and hire a professional to install it.
Burnaby B.C Gas Furnace Service 24/7
The gas furnace is a very complicated machine. This makes the gas furnace service a pretty difficult job for many people.
After all, Apart from its high price, the system and the mechanism of a gas furnace are so complicated that having the wrong people work on it could cost your system some issues.
Unlock the full potential of your furnace's performance with our comprehensive furnace cleaning and service in Burnaby. As the seasons change, ensuring your heating system is operating efficiently becomes paramount, and that's where we come in.
Our Burnaby-based furnace experts specialize in meticulous cleaning and thorough servicing, ensuring that your furnace runs smoothly, efficiently, and reliably. Experience enhanced comfort and peace of mind as we take care of your furnace, so it takes care of you.
Instead of having to fix your gas furnace later, it is wiser to choose a great and reliable gas furnace service for yourself.
How to choose the right gas furnace service?
As mentioned above, giving a gas furnace service is a pretty difficult job. It is strongly advised that the gas furnace owner chooses a service company very wisely.
To choose the best service, here are some things that you might want to look at.
Check if they know the system:
This is pretty hard if you do not understand the mechanism of the system yourself. But as a regular person, you should be able to ask your service company some simple questions.
By the way, they give you the answer you can see if they know what they are talking about.
A great place to judge any business is to check the experience of the previous customers.
If you can personally get in touch with some previous customers ask them about the service. If not, you can always check online for reviews.
If the company has some information about the furnace online, it probably knows it well.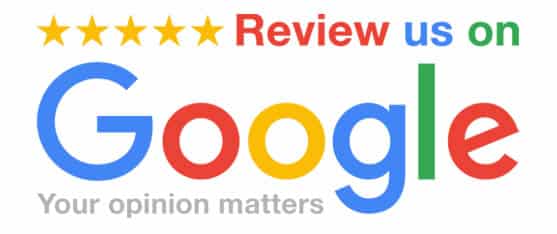 Burnaby B.C Gas Furnace Maintenance
Gas furnace maintenance is a pretty simple, yet overlooked part of this heating system. To keep your expensive heating system at its top condition, you should do gas furnace maintenance regularly.
This helps the system to stay efficient and reliable. While this might seem like a waste of money to some people, it is an economical thing to do.
Having your system in its best conditions keeps the efficiency high. This means that it is going to be more cost-efficient.
Gas Furnace Safety Inspection in Burnaby B.C
Safety inspection is a necessity for any heating system. A gas furnace heating system, just like any other gas heating system, has some points to look at to make sure it is up to safety standards. Here are some points that should be checked in a safety inspection:
Air filter
How clean the furnace is?
The carbon dioxide level in the room
Thermostat
Gas leak test
Furnace Repair Burnaby Troubleshooting:
What do we do for gas furnace Repair services and How can we help?
Gas leak test and co leak test
Furnace issue troubleshooting
Testing for combustion safety
Furnace service and cleaning
Thermostat replacement
Furnace filter replacement
Furnace repairs
Skylimit heating and gas and HVAC COMPANY provides furnace repair and furnace maintenance services for all-natural gas furnaces in Greater Vancouver and Fraser Valley.
When you need a furnace repair, call us right away to request a furnace inspection and repairs, We offer the best and most professional furnace repair in Greater Vancouver.
Common gas furnace problems:
Cracked heat exchanger: old heat exchanger, or if you see a heat exchanger crack, can be super dangerous and causes safety problems.
venting: all gas furnaces require an air supply for the combustion and a venting system moving heat to our houses, Our furnace technicians will check for proper ventilation during the annual furnace service.
Mechanical issues: The blower motor, the belt drive motor and bearings in old furnaces need to be changed when they failed, When these mechanical parts become worn, like smell and noise they must be replaced quickly.
Furnace Ignition problem: some furnaces have electronic ignition, usually the burner only turns on when we call for heat by the thermostat. A clogged burner organ orifice and a defective furnace ignition will stop the burner from working correctly.
Thermostat problems: An older thermostat can cause problems or be damaged, as also thermostat wiring problems.
Upgrading your old thermostat to a digital programmable thermostat will solve the problem usually.
Maintains and Repairs All Gas Furnace Brands, Makes, and Models in Greater Vancouver and the Fraser Valley:
Choose your gas furnace brand and give us a call if you have any problem with one of your brands here and we send our furnace experts to repair or install all furnace brands in B.C.
What does a Furnace Service Include:
| | |
| --- | --- |
| Check the heat exchanger and safety inspection | Control the blower, shaft, and belt |
| Inspect the venting system | Clean the burners and the pilot assembly |
| Flame rod sensor, surface igniter, and thermocouple. | Check the ventilation air. |
| Lubricate the motor | Test the fan blower |
| Replace and clean the filter | The gas pressures |
| Test inducer motor and pressure switch | Direct drive motor |
| Condensation system and pump | Belt drive motor |
Why Skylimitheating and Gas
Skylimitheating proudly provides quality service to its customers.
We assure you that we have great experts and specialized people to solve your problems as soon as possible before it gets out of hand.
Our responsibility is to keep your system safe and reliable while you use it.
how long does a furnace service take? 30 to 45 minutes
how much does a furnace service call cost? 95$
how much do a furnace service and cleaning cost? 120$
What does a furnace installation cost? call us for more info at 7788925119