We all know you Use your natural gas fireplaces as the only source of heat sometimes in condos and apartments, we can fix your gas fireplace any day and anywhere, so for fireplace repair Surrey call us today. Restore Warmth and Functionality to Your Home with Professional Gas Fireplace Repair in Surrey, BC.
When your gas fireplace encounters issues, our experienced technicians are here to provide reliable solutions. With a focus on diagnosing and addressing various problems, we ensure your fireplace operates safely and efficiently. Rediscover the cozy comfort of your living space – schedule your gas fireplace repair in Surrey, BC, today.
Fireplace Repair Surrey 24/7
looking for gas fireplace repair Surrey and fireplace service in Surrey? fireplace installation in Surrey, or fireplace cleaning and maintenance in Surrey you came to the right palace, call us today.
All our gas fireplace repair and installation come with a year warranty, and also we use high-quality gas parts for all fireplace makes and brands.
---
What should be done for gas fireplace repair in Surrey B.C.?
There are many things you need to do to repair and service your fireplace. Today, due to the increasing use of fireplaces, you must be very careful in installing and maintaining them so that we do not face serious and dangerous problems, call Skylimit Heating and Gas for fireplace repair in Surrey now.
One of the reasons for using fireplaces in many beautiful homes is to heat the house. But as much as it multiplies the beauty and creates the desired warmth in the environment, it can be dangerous.
For example, if the gas valve is not connected to the fireplace properly, it can cause gas to leak and accumulate in the house, causing casualties. That is why we insist on referring experts for installation and service.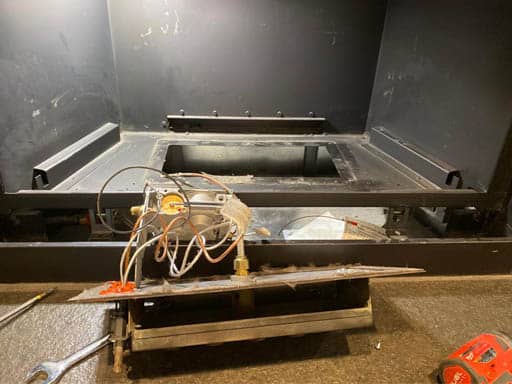 One of the things that all fireplace service professionals emphasize is the benefit of an experienced and specialized service worker. A fireplace is one of the most sensitive heating devices that, in the case of the slightest clumsy fireplace service, can cause consequences such as gassing, incomplete gas fuel, and creating black smoke in the house. here is the emergency fireplace repair Surrey B.C contact number: 7788925119.
The most important safety inspection in the use of gas fireplaces in Surrey B.C:

The fireplace is one of the heating devices that is used as a means of decor. Like any other appliance, gas fireplaces need care and should be inspected periodically to improve their performance as well as increase their service life, here is the emergency fireplace repair Surrey B.C contact number: 7788925119.
With the prevalence of the cold, how to use gas appliances properly is a recurring question for many users of these appliances.
On the other hand, negligence and any improper use create irreparable dangers through gassing and fire.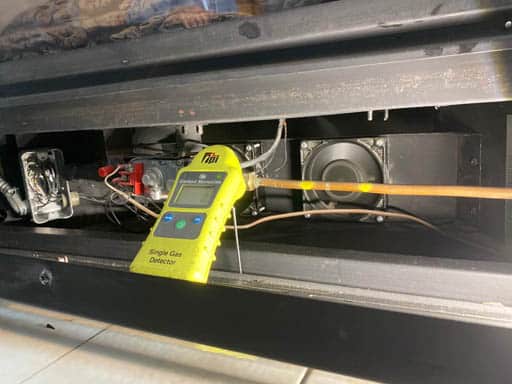 In the following, we are going to introduce the most important safety points that you should consider when using gas and electric fireplaces.
1- When the cold season is over, close the fireplace faucet and block the outlet with a lid.
2- When buying a fireplace, pay attention to the brick stove of the fireplace wall. The design and material of this stove should be such that in the first place it can easily direct the combustion gases upwards and the built-in metal chimney.
3- A yellow flame means the production of toxic carbon monoxide gas.
4- All fireplaces have a chimney to remove toxic gases. Before turning on the fireplace, make sure the fireplace door is open.
5- The heat from the chimney may also be transferred to the main gas valve interface. It is recommended to use high-pressure copper pipes and secure fittings to prevent heat transfer.
6- It is recommended to get help from reputable experts in this field to build a fireplace.
7- For the suction process to be performed in the best possible way, the modern fireplace chimney must continue directly to the top of the roof.
8- Many years of experience show that from the joints of a brick chimney, toxic carbon monoxide gas can enter the building. Due to this, it is recommended that you do not use brick chimneys for your modern fireplaces as much as possible.
9- Modern fireplaces are usually suitable for large apartments. Installing a fireplace in a small apartment can be dangerous. For small apartments, it is better to use a gas heater.
10- The fireplace must have a separate thermocouple and a shut-off valve to prevent the risk of gas leakage.
Why do gas fireplaces need maintenance and periodic checking?
The fireplace, like other appliances, needs care, and by checking it periodically, you can help improve its performance and extend the life of the fireplace.
Check the fireplace gasket regularly and also turn it off occasionally and clean the dust after it cools down. This dust disrupts the operation of fireplaces. here is the emergency fireplace repair Surrey B.C contact number: 7788925119.

Fireplaces are mostly used because of their aesthetics and are considered heating devices that have high consumption and low safety.
Gas fireplaces also need to be maintained and checked to prevent accidents for people living in the home. Gas fireplaces have clean fuel, produce little dust, turn on and off quickly, and are easy to maintain.
Who performs gas fireplace service in Surrey B.C.?
As the air cools, the most important thing to do is to use a proper heating system. One of the most widely used tools for heating the environment is the fireplace. Enhance Your Home's Comfort and Aesthetics with Expert Gas Fireplace Service in Surrey, BC. Elevate your living space into a cozy retreat by entrusting our skilled technicians with comprehensive gas fireplace services.
From installation to maintenance, our dedicated team ensures that your fireplace remains a focal point of warmth and elegance. Experience top-tier gas fireplace service – schedule an appointment in Surrey, BC, today.
But first of all, you must first be familiar with the correct method of installing the fireplace and solving its problems. here is the emergency fireplace repair Surrey B.C contact number: 7788925119.
To service your fireplace, you must seek help from an expert, because if your fireplace breaks down, you may not have enough skills in repairing and servicing it.
For this reason, since heating appliances are high-risk, be sure to seek help or service from a skilled person in this field so that you do not face serious problems.
Why do you need an experienced specialist for Gas fireplace installation?
As you know, the fireplace installer, depending on which type of fireplace you request, has sufficient skills and experience in the field of fireplace installation.
Sometimes setting up a fireplace also requires construction work; in which case it can only be done by experienced installers. here is the emergency fireplace repair Surrey B.C contact number: 7788925119.
As you know, since the installation of the fireplace requires some construction work, it can be assumed that the installation of the fireplace is almost time-consuming. here is the emergency fireplace repair Surrey B.C contact number: 7788925119.
But do not worry, if you do it with an experienced and skilled fireplace installer, you will spend less time doing this. Because the high experience of the fireplace installer in installing the fireplace makes not only the installation of the fireplace the best possible way but also you will dedicate less time to the installation of the fireplace.
Fireplace Parts & Maintenance in Surrey
| | |
| --- | --- |
| Thermocouple | Pilot Assembly |
| Remote Control Sets | Remote Control |
| Thermostats | Gas Controls |
| Pilot Assemblies | Gas Fireplace Glass |
| Piezo Ignitors | Thermopile |
| Toggle Switches | Gas Fireplace fan |
Fireplace Services checklist
Test your fireplace and venting for correct clearances, safe connections,
We Check and clean around your unit
Overall fireplace inspections
Cleaning of firebox & glass
Inspect burners for cracks & clean the pilot assembly
Check electrical circuits & connections
Visually inspect the blower motor fan(if available
Clean logs & ember reconstruction
Check for the leak under pilot assembly
Relight pilot and check the following functions
100% safety check & gas valve lockout check-in pilot outage
Flame characteristics
And also Check Flame controls, thermostat, wall switches, etc
Gas leaks around connections
Carbon monoxide test
Clean logs & ember reconstruction
We do repair and service All makes and models in Surrey
Call us now if one of these brands needs service, repair, or installation in Surrey B.C, we can take care of all brands as gas fireplace specialists, trust our gas fireplace technicians because they are all Certified gas technicians. here is the emergency fireplace repair Surrey B.C contact number: 7788925119.
| | |
| --- | --- |
| KingsMan | Valor |
| Selkirk | Superior-Lennox |
| Robinson-Willey | InstaFlame-Majestic |
| Napoleon | Heatilator |
| Enviro | Archgard |
| Montigo | Hunter |
| Regency | Heat-N-Glow |
Select your City to see our services in your Area
In Surrey B.C or other cities, we can send our gas technicians to take care of all gas fireplace services in Greater Vancouver and Fraser Valley, when it comes to trust and gas safety we are the best gas fireplace company to choose, also we cover other cities such as Coquitlam, Port Coquitlam, Pitt Meadows, Port Moody too. here is the emergency fireplace repair Surrey B.C contact number: 7788925119.