Call our gas fireplace experts for emergency gas fireplace repair New Westminster services 24/7 and also for fireplace maintenance and service now, Our trained gas fitters and gas fireplace repair and service technicians perform service, maintenance, and inspections on your gas fireplaces professionally every year.
Revitalize Your Home's Warmth and Ambiance with Expert Gas Fireplace Repair in New Westminster, BC. When your gas fireplace faces issues, our experienced technicians are ready to provide reliable solutions. With a keen focus on diagnosing and resolving a variety of problems, we ensure your fireplace operates safely and efficiently. Rediscover the cozy ambiance of your living space – schedule your gas fireplace repair in New Westminster, BC, today.
Nowadays almost everyone has a gas fireplace at home and these fireplaces need annual service, maintenance, and repair, not to mention the cleaning part as the cleaning has no particular time for it and it should be cleaned whenever you notice black soot or dust in it.
Our expert technicians at New Westminster are ready to help you out with any issue no matter how difficult or impossible it may seem.
When it comes to gas fireplace repair in New Westminster B.C during cold winter we offer quick and safe repair and also high-quality parts for all gas fireplace brands and models, here is the emergency fireplace repair New Westminster contact number: 7788925119.
---
Table of Contents
---
Emergency Fireplace Repair New Westminster B.C
Things like signs of outages of the pilot light, booming noise as you start the gas fireplace, excess soot, and slow start including a bad odor should not be ignored.
The gas fireplace should be repaired if you feel the presence of the silent killer carbon monoxide emitting from it as it can cause nausea, headache, and a sense of burning and irritation in the eyes. Stay safe and call the responsible bodies to repair the fireplace at New Westminster.
The reason for quick repair is cause we always carry all parts in our vans and also all our fireplace repairs take less than two hours on the same day. Gas fireplaces simulate the look of real wood fire style and clean design fire and with glass too.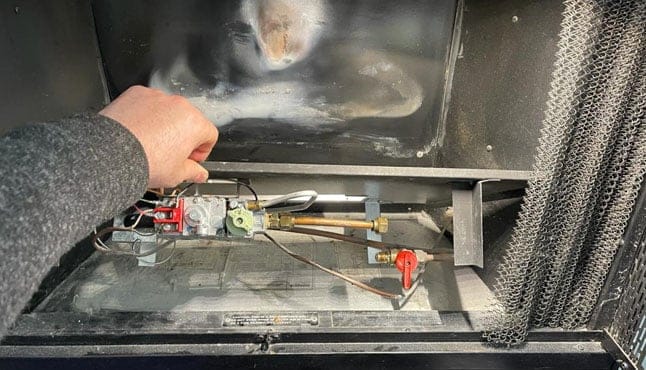 The main burner starts flames when you call for heat by the switch, thermostat, or remote control, you see a blue flame or orange flame on your main burner and beautiful fires. here is the emergency fireplace repair New Westminster contact number: 7788925119.
---
Fireplace Repair Services in New Westminster
We provide services like clearing the glass, inspecting the fan, removing the logs, clearing the glass from fog, and soot, and reinstalling the logs at New Westminster.
They will install and remove the fireplaces for you according to your need and choice. Customer satisfaction is our main goal, challenge us when it comes to fireplace repair New Westminster B.C.
Also, if you don't want to repair your gas fireplace we can install all gas fireplace brands such as Valor products, Regency, Montigo, Napoleon products, and more.
---
Gas Fireplace Service New Westminster
Gas fireplaces are checked and serviced annually no matter what brand or from which company it is. If you want your fireplace to run smoothly, then the annual service is what you need. In order to keep your fireplace working even at a peak then don't delay and call our technicians at New Westminster to come and do their best.
Elevate Your Home's Comfort and Elegance with Professional Gas Fireplace Service in New Westminster, BC. Transform your living space into a haven of warmth and style by entrusting our skilled technicians with comprehensive gas fireplace services. From installation to maintenance, our dedicated team ensures that your fireplace remains a source of coziness and charm.
Experience unparalleled gas fireplace service – schedule an appointment in New Westminster, BC, today.
To be added, servicing is also done for ventilation and to check for leaks in the valves. With the help of original tools and years of experience, our experts will clear the debris buildups and make sure the ceramic of the faux is placed properly, also fireplace repair New Westminster contact number: 7788925119.
---
Gas Fireplace Maintenance New Westminster
Seasonal changes make some changes both in the internal as well as the external of the house and seeing this, it is mandatory for gas fireplace maintenance. here is the emergency fireplace repair New Westminster contact number: 7788925119.
Fireplace maintenance is as important as maintaining anything else at home and as not all know what in the fireplace needs to be cleaned, checked, and inspected, it is better to call our technicians and allow them to do the best they are qualified and experienced in to prolong the lifespan of the gas fireplace at the same time prioritizing safety.
---
Gas Fireplace Safety Inspections New Westminster
It is clear that the gas fireplace needs lesser upkeeps than the wood-burning fireplace but we also know anything flammable requires annual safety inspections. Hire our New Westminster inspectors to perform the annual safety checks, while they clean the fireplace and check for natural gas leaks and ensure the gas fireplace is venting properly.
The duration of the safety inspection can take about an hour. Keeping safety in the front line, and completing the inspection with our inspectors is a no-brainer, also fireplace repair New Westminster email address: skylimitheating@gmail.com.
---
Fireplace Cleaning New Westminster
You can clean the fireplace at home all by yourself but we give you a better idea to sit and relax while our technicians will do the work for you without any doubt. A handled vacuum is used to clean the dirt out of the gas fireplace. Note that if the fireplace has outer glass, do not touch it as it can be hot and burn.
Lava rocks should be checked periodically when the fireplace is on and if you notice any cracks, breaks, or wear and tear replace them as soon as possible. The fireplace should be cleaned annually to remove debris and the nesting materials that are from animals.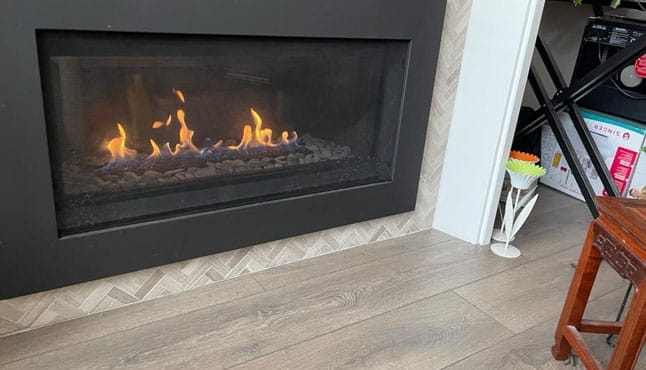 ---
Gas fireplace troubleshooting New Westminster
Having experience is more than 15 years, our expert inspectors and technicians are waiting for your call to be at your service with the best materials and tools with no delay and excuses. Gas fireplace repair New Westminster is at your service at any point you are, also for fireplace repair New Westminster and Greater Vancouver Skylimit Heating and Gas is your best choice.
---
New Westminster Gas Fireplace Service Checklist:
Checking for gas and co Leaks
Checking the Thermopile Voltage
Cleaning the Burner and Pan
Checking the Water Column of your gas control
Replacing the Embers and Sand
Cleaning the Glass
Cleaning the Logs
Running Diagnostics on receiver and Remote Control
Cleaning the Pilot Assembly
Cleaning under and top of Firebox
---
We do Repair and Service All Makes and Models in New Westminster
Skylimit Heating & Gas experts fix and Install all gas fireplace Brands like Myson, Selkirk, Valor, InstaFlame-Majestic, and more are modeled and made in New Westminster.
We are the best in New Westminster when it comes to safety and trust. Do not worry about anything when you have our technicians at your doorstep for the service.
| | | |
| --- | --- | --- |
| Kingsman | Archgard | Heat-N-Glow |
| Robinson | Selkirk | Hunter |
| Montigo | Myson | Napoleon |
| Heatilator | Valor | Regency |
| Lennox | Majestic | and more |
---
Skylimit Heating & Gas all Gas Fireplace Services in Greater Vancouver and Fraser Valley
Best gas fireplaces services mean you have to cover your customer anytime and anywhere, Skylimit heating and gas we cover all gas fireplace repair and gas fireplace services 24/7 in New Westminster B.C, and Greater Vancouver,
Call us at 7788925119 for gas fireplace repair in New Westminster, also our other services such as Delta, White Rock, Surrey, Richmond, Burnaby.