Call us today for Furnace Repair Vancouver and furnace service, Are you tired of shivering in the chilly Vancouver weather due to a malfunctioning furnace? Look no further! Our professional furnace repair services in Vancouver are here to rescue you from the cold.
With our expert technicians and years of experience, we are dedicated to restoring warmth and comfort to your home. Say goodbye to the inconvenience of a faulty furnace – we've got you covered.
Did your gas furnace stop working? Is it making trouble for you? If your gas furnace has problems, you must do something about it before it put your family and yourself in danger.
Troubles can be due to non-timely maintenance or some other conditions such as cold (unfortunately, gas furnaces are susceptible to cold), which can result in the failure of the furnace, call us now 24/7 for furnace repair Vancouver now.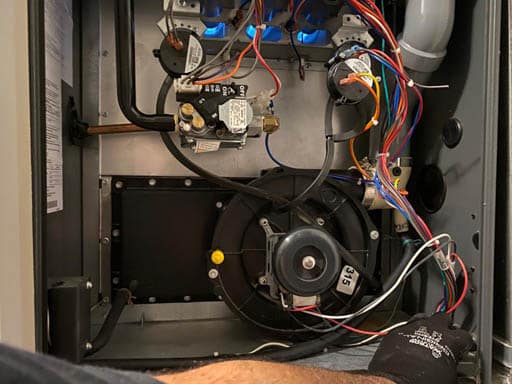 What problems may lead to a gas furnace repair in Vancouver?
The best thing you can do in these conditions is to follow some simple procedures to prevent from paying more money before asking for help from experts and technicians:
You should check the air filter if you are getting low airflow. In this case, something may be blocking the filter lowering the airflow.
Wires and thermostats must be checked. Try changing thermostat batteries.
The fuses or circuit breakers must be checked. It is possible that the electricity is not transmitting to the fan or circuit board.
for furnace repair Vancouver and furnace installation in Vancouver, you can count on our experience.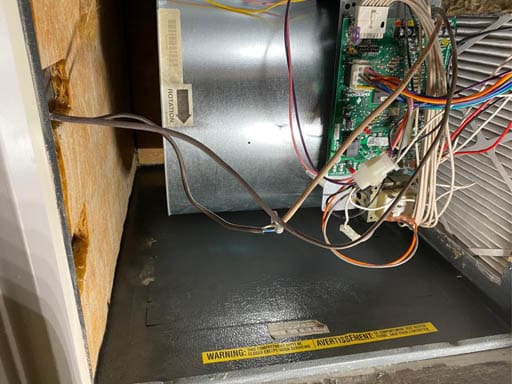 ---
What benefits will we get from gas furnace repair Vancouver services?
Following the above-mentioned procedure will help you decrease the chance of total furnace failure.
However, there are times that these small procedures will not be enough, and calling an expert or professional will be required.
Repairing is always recommended because it would cost you less money, being cost-effective. After the inspection, the professional will give you an opinion on the options ahead and you will decide what to do.
call us now for emergency furnace repair Vancouver at 7788925119.
Receiving repair services for your gas furnace has some benefits such as the following:
After the inspection, all the issues will be recognized and prevented before making major problems, minimizing the risk of total breakdown.
The maximum life of a gas furnace is 10 to 15 years. Through regular inspection and repair, the professional guarantees the maximum life of the furnace.
---
What is the best time for Vancouver gas furnace safety inspections?
Gas furnaces are domestic appliances designed to replace your conventional heaters at home such as stoves.
They are efficient and quick. If you want to be assured of your furnace working properly, there must be a timely inspection based on a schedule.
If the inspection is not included in the furnace safety plan (especially inspection of the essential parts e.g., burners, heat exchanger, and the bowler), serious problems may occur.
Therefore, an inspection annually is recommended that must be done by licensed professionals. In addition, furnaces are susceptible to cold as we mentioned before. So, an ideal time for furnace maintenance services is before the temperature drops.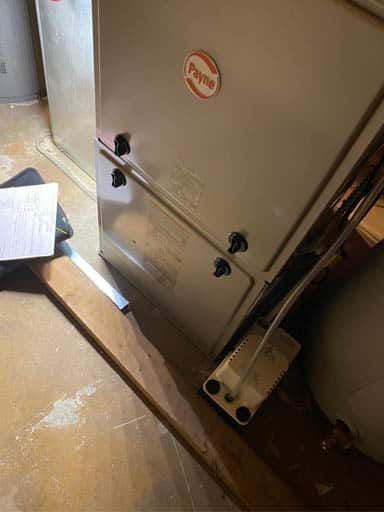 ---
Timely Maintenance of Gas Furnace in Greater Vancouver
Is it really required for the gas furnace to be inspected by experienced and licensed technicians, in time?
Yes. By receiving maintenance services, we guarantee that you can save money and energy, and stay clear of potential harm to your family and yourself. In the heart of Vancouver's unpredictable climate, ensuring a reliable and efficient furnace is essential for a cozy and comfortable home.
Welcome to our premier furnace service in Vancouver, where we specialize in keeping your heating system at its best. With a deep understanding of the local weather demands and a commitment to excellence, we are your trusted partner in maintaining optimal indoor warmth and peace of mind.
Some of the required timely inspections are as follows:
The vent system and air intake grilles may be blocked by something.
The electrical connections may be damaged. So replacing with a new one may be needed.
A thermostat may face failure. So inspection and calibrating it may be necessary.
Air filter. The possibility of getting specks of dirt on the filter does exist. So, cleaning or replacing may be required.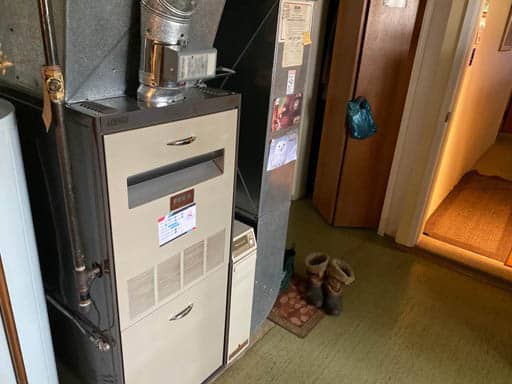 ---
Some information about a few parts in Furnaces
GAS CONTROL
INDUCER FAN
THERMOCOUPLE
AIR PRESSURE SWITCH
FAN LIMIT CONTROL
FLAME ROD SENSOR
THERMOPILE
PILOT ASSEMBLY
THERMOPILE
SURFACE IGNITOR
FLAME ROD SENSOR
CONTROL MODULE
SHAFTS
BEARINGS
BLOWER ASSEMBLY
DIRECT DRIVE MOTOR
BELT DRIVE MOTOR
CONTROL MODULE
CONTROL BOARD
CONDENSATION PUMP
---
Best Gas Furnace Maintenance Checklist
| | |
| --- | --- |
| Check the heat exchanger and safety inspection | Control the blower, shaft, and belt |
| Inspect the venting system | Clean the burners and the pilot assembly |
| Flame rod sensor, surface igniter, and thermocouple. | Check the ventilation air. |
| Lubricate the motor | Test the fan blower |
| Replace and clean the filter | The gas pressures |
| Test inducer motor and pressure switch | Direct drive motor |
| Condensation system and pump | Belt drive motor |
Maintains and Repairs All Gas Furnace Brands, Makes, and Models in Greater Vancouver and the Fraser Valley:
Choose your gas furnace brand and give us a call if you have any problem with one of your brands here and we send our furnace experts to repair or install all furnace brands in B.C.
Why choose Skylimit Heating and Gas?
With years of experience, our company is obliged to provide you with high-quality services including residential appliances (especially, gas water heaters and gas furnaces) repair, and installation.
Our teams of experts and professionals are ready to get your appliances up and running as always.
You can count on our team who will be one phone away from you, ready to help in however they can, and at prices that you can be afforded easily. Our main goals are customer satisfaction and loyalty.
You can contact us through our phone numbers and the time of the visit of your appliances will be determined at a time that best suits you.